Jobs
02-Feb-2018 to 03-Apr-2018 (EST)

California / Oceanside & San Clemente

San Diego, CA, USA

D.O.E. (Competitive)

Hourly

Part Time
Paid Training, Paid Drive Time
---
Come join BUTTERFLY EFFECTS,
an ABA Therapy Provider
as an ABA Para Educator / Behavior Interventionist
San Diego, CA Area
Do you have a passion for working with children? Are you experienced in providing childcare, education or therapy solutions for children with or without development disabilities? Are you a Public Servant seeking satisfaction in helping others in your community achieve goals? Are you interested in learning & applying Applied Behavior Analysis (ABA) skills to help those challenged with autism and related disabilities?

Butterfly Effects, a leading provider of client-centric, in-home and in-school, ABA therapy for those experiencing life on the Autism spectrum, is actively seeking energetic, outgoing, and passionate individuals to become part-time Registered Behavior Technicians! Butterfly Effects currently serves clients in over 30 markets, employing over 500 passionate team members focused on a singular purpose - to create a collaborative environment that promotes meaningful learning opportunities and experiences through individualized ABA therapy, for clients and their circle of support.

As a member of the Butterfly Effects Interdisciplinary Team, the ABA Therapist / Registered Behavior Technician implements individualized educational and behavioral programming designed and supervised by Board Certified Behavior Analysts including: direct 1:1 therapy service, development of new academic, behavioral, social, and daily living skills, and effective response to difficult or disruptive behaviors. ABA Therapists create a fun, motivating experience to generate the highest level of performance for every individual, collect data on programming targets, and provide support to parents, teachers, and caregivers.

Qualified candidates will possess the following:
High School diploma or equivalent required. Bachelor's degree or a minimum of 48 college credit hours preferred.

A commitment to become certified as a Registered Behavior Technician. Butterfly Effects will provide and pay for the required 40 hour online course in Applied Behavior Analysis.

Dedication to customer service and flexibility to accommodate family needs within the homecare setting.

BLS (Basic Life Support) Certification or willingness to achieve certification in a face-to-face course.

Reliable transportation and insurance.

Willingness to travel to and from clients' homes within 45 minutes of your location.

Strong computer and technology skills and reliable internet connection for data input.

Availability for part time assignments. Variable hours are available, but emphasis is on after school (3:00 pm – 7:00 pm) hours.

If you are ready to join a bright, compassionate team of seasoned and committed professionals focused on people, passions, and purpose, then come join the Butterfly Effects family.


Butterfly Effects offers competitive compensation based on experience, extensive hands-on training, ongoing program oversight, opportunities for Continuing Education Credits, and BACB Supervision hours where applicable. Benefit packages available based on number of hours worked.
Butterfly Effects is an Equal Opportunity Employer and it is our policy to provide equal employment opportunities to all people without regard to age, race, color, creed, religion, national origin, disability, gender, sexual orientation, veteran status, or any other basis prohibited by statute, and to promote the full realization of an inclusive employment and service policy.
Keywords: Part time, entry level, ABA, Therapy, Child care, Autism, Behavior, Behavior interventionist, Applied Behavior Analysis, Para Education, Para Professional, day care, Special needs,
Follow Butterfly Effects on Social Media
Follow us on LinkedIn

Follow us on Facebook

Follow us on Twitter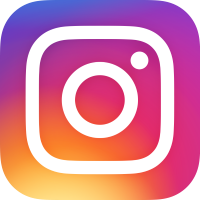 Follow us on Instagram